'With an extensive team of developers and skill sets, Colourways has the capacity to provide a specialised Magento workforce for our clients, while valuing the personal relationship, at the same time'.
With over 6 years in Magento Commerce implementation, Colourways is one of the most experienced players on the global market. Colourways specialises in customisation and re-development of Magento modules, tailored to the needs and requirements of our clients.
We have a global outreach, with customers in need of customisation, from all over the world. Furthermore, we have an established, ongoing partnerships with a number of Magento Silver and Gold partners, providing them with further customisation to their existing modules.
We deal both with small projects, such as module installations and website optimisation, and large 100 hour + projects, that include redeveloping extensions, to serve a very precise function, that isn't included in the functionality of the original module.

Whether you want to build an online store from scratch or improve your current store, install extensions, require custom development, optimize your site or build a mobile site colourways has the experts to help.
Improve your website and eCommerce solution, work with our Magento experts to help grow your business and deliver results.
With mobile traffic, accounting for over 50% of total online usage, in 2015 - optimising your website, for mobile devices is a modern day requirement to match consumer expectation and improve search engine scores.
Our developers are fluent in mobile development across all mobile platforms including Apple, Android, Windows and Blackberry.
A mobile app is a bold statement for a modern brand, looking to deliver the best UI/UX to their customers, across all available platforms.
Our developers are fluent in app development software including Android, Objective C, Symbian, Palm and others, allowing us to build the most complex apps tailored to your specific needs and requirements.
With an average page loading speed of under 7 seconds, in the developed world, slow loading speeds have a negative impact on UX, goal conversion rates and sales.
Our developers explore a variety of front-end and back-end solutions to improve the speed and performance of your e-commerce site, such as load balancers, caching and CDNs.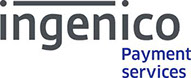 Colourways
31 Chambers Street, Hertford, Hertfordshire, SG14 1PL
Offices also in: Kiev, Kharkov and Cebu
Terms & Conditions
Contact
T: 01992 552 845
E: studio@colourways.co.uk